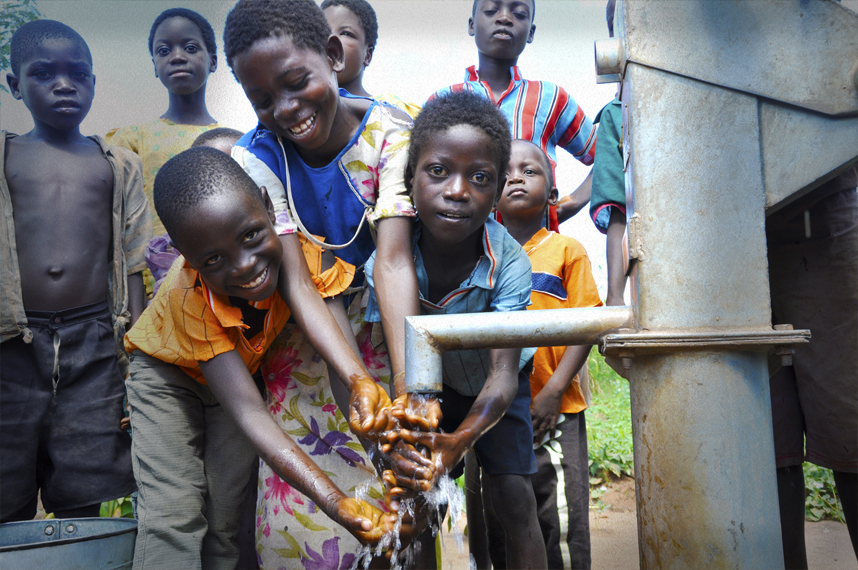 Over a billion people on the planet do not have access to safe drinking water on a daily basis, Passport wants to participate in offering Living Water through literal water starting in the country of Malawi.
The Problem:
Women and girls without access to water must spend their days walking to find it and carry it home.  With a deep borehole well close by they can better take care of their families, grow a garden, attend school.  Wells are not just about water.  They are about education, and health and hope.
Jesus said "I have come that you might have life and have it more abundantly."  Watering Malawi shares that gospel through cups of clean water, deep wells of hope and buckets of literal Living water made possible because of God's love expressed through God's people.
Every 15 seconds a child dies around the globe because the water they drink makes them sick.  They die from preventable, avoidable, curable diseases.
Our Solution:
Watering Malawi receives proposals from Malawians.  Some are large scale projects that span years of work.  Some are individual garden clubs that need to repair a pump.
Then we partner with local non-government organizations. This is where supervision, training, accountability and expertise comes in.  We place wells in specific regions of Malawi where cyclical droughts have hit the hardest.  We build wells near schools and at orphanages.  Your donations fund deep borehole wells, hand washing stations in schools, water catchment systems and solar powered pumps.
Every well is attached to a 'Mothers club."  This means that fifteen women of childbearing age are made owners and care takers of the well.  As caretakers of the wells, they are trained in maintenance of the wells, gardening techniques, nutrition and child growth monitoring.
Water run off from the well is then used to irrigate a village garden.