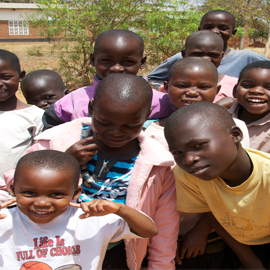 Knowledge is power. In order to be a successful advocate and partner for Watering Malawi, one must understand the issues and circumstances facing Malawi and what Watering Malawi is doing about them.
Learn about Water Poverty.
Did you know that about one third of people without access to an improved water source live on less than $1 a day? Click here to learn more about Global Water Poverty.
Learn about Malawi
Malawi is a beautiful and culturally-rich country which has been battling economic hardship and severe drought since 2005. Click here to learn more about Malawi.
Learn about Watering Malawi Projects
Watering Malawi advocates for long-term solutions to extreme poverty and hunger through access to clean water, simple irrigation and sanitation systems. Learn more about our projects here.
Learn about our Project Achievements
Thanks to the generosity of generous donors and partners, Watering Malawi has been able to raise over $800,000 and install 457 bathroom suites in 40 villages, 10,000 students have access to latrines in city schools and much more. Click here to learn more about our project achievements.
Learn from our resource Library
Looking for downloadable resources to help you in quest for advocacy? Check out our online library.
Learn about our parent company PASSPORT camps
Passport, Inc. is a national non-profit whose goal is to work for integrated, ecumenical, inspirational weeks of summer camp that model important lessons like service in the name of Christ. Learn more.