"Then those who are righteous will reply to him, 'Lord, when did we see you hungry and feed you, or thirsty and give you a drink? When did we see you as a stranger and welcome you, or naked and give you clothes to wear? When did we see you sick or in prison and visit you?' "Then the king will reply to them, 'I assure you that when you have done it for one of the least of these brothers and sisters of mine, you have done it for me.'  Matthew 25:37-40 (CEB)
As the embodiment of Christ, it is the churches' responsibility to advocate and care for the poor and oppressed. Through sermons, events, and fundraisers, churches across the country have partnered with Watering Malawi.  These stories are just some of the many ways your church can participate in the fight against against water poverty. If you're inspired to make a difference, you can check out our resources to start your own water movement or contact us to see how you get get involved.
Throw a Church – Wide Barn Dance
Churches are invited to host a congregation wide Barn Dance.  It is a wonderful intergenerational way to celebrate the bountiful harvest of gardeners and cooks in your church family.  The teenagers teach the kids a line dance.  The children "go fish" for prizes.  And a church family joins together in solidarity with our brothers and sisters in Christ on the other side of the world.
Download Guide To Watering Malawi Barn Dance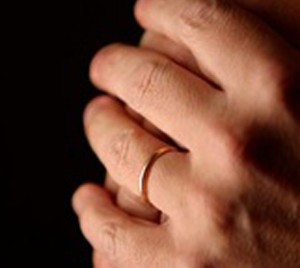 Host A Prayer Group 
Women's prayer group have learned about the need for water in Malawi.  Using the Watering Malawi prayer guide, women pray together for families in Malawi and their children.  Both their group and individual gifts are now making a difference.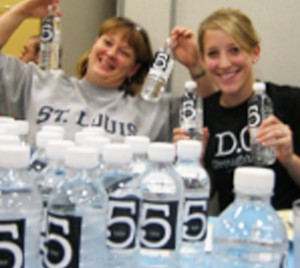 Highlight Water-Issues For A Year-Long Poverty Emphasis

Highland Baptist Church in Louisville, KY- youth led their church in three Watering Malawi projects throughout the year. They relabeled water bottles and sold them for $2 and then asked people to save them and collect change through the month. They also asked the congregation to set aside one week in the month and give $1 for every shower and load of laundry during the week. In February, they held a talent show.
Another congregation in McLean, VA hosted a Bible Day Camp for 85 children of the community. Each child and staff member was given a water bottle to use as a bank through the week. During assembly times and Bible story sessions "we talked with the children about Malawi." They responded in full measure.
Want to share your church's story? Let us know how you are raising money or awareness for Watering Malawi here and you you might just see your story on our site or blog!