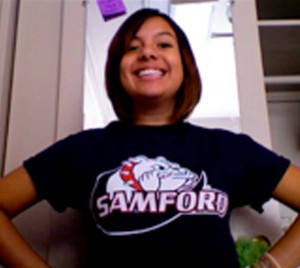 Community Car wash in Connecticut
Wilton, CT-  Gabriella first learned about Watering Malawi as a camper at Passport. Upon returning home, she said, "I've given money for the past two years, and it never occurred to me to do something at home." She wore the blue t-shirt bracelet and worked with her youth group at Wilton Baptist to creatively respond to the call to water Malawi.  Gabrielle helped organize a community car wash with her youth group that continues to be successful each year.  She is inspired by Proverbs 25:25, "Like cold water to a weary soul is good news from a distant land."
"Even though I believed I was doing something good for Malawi, that amazing country would end up doing something good for me in ways I could have never imagined. It has been incredible to see how God has worked through me and used Malawi to teach me lessons I never even knew possible."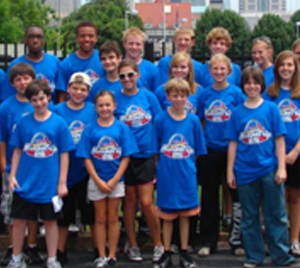 Sleeping on the Floor in St. Louis
St. Louis, MO – The KBC Youth group stayed home so they could help change the world. For their annual mission trip at Kirkwood Baptist, instead of traveling out-of-state, the youth stayed home and served their neighbors in St. Louis.  Instead of staying in a dorm, a cabin, or a hotel, they slept on the floor of a church. Instead of grabbing food at restaurants, they ate sack lunches.  Kirkwood Baptist Church Youth chose to contribute the money they saved on travel, lodging and food to help people living in extreme poverty have access to water and sanitation in Malawi.  They made a difference by changing their perspective and living a little more simply so others may simply live.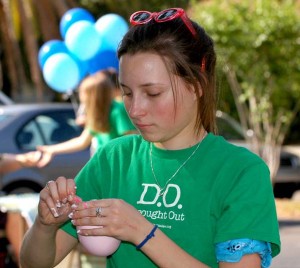 Drought Out events from Tampa to Chicago
Cyclical drought has threatened the lives of many Malawians multiple times in the last decade.  Hunger, starvation and disease are exaggerated when crops do not grow to harvest.  In 2006, the first Drought Out event was held in Tampa, Florida.  A grassroots student movement of teenagers launched a response to what was, at the time, a silent crisis for 5 million Malawians.  Students camp up with creative ideas to make a difference by simply offering what they had – willing hands and servant hearts.  Their RESPONSES are an inspiring testimony, and evidence of God's faithful love in the world.
Brian and the Calder Baptist youth have taken one Saturday each fall for the last three years to host an annual yard sale in Beaumont, TX. Church members collect items that are generously donated throughout the year. Students spend their Saturday sorting, folding, and selling these items—all to share clean water in Malawi.  Over three years, that's a lot of water!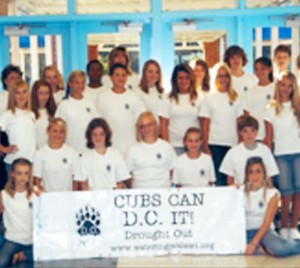 Reaching for the stars in Mt. Airy, NC
Lots of school clubs work together to find creative ways to raise awareness at their schools about needs on the other side of the world.  Maddie inspired her school club in North Carolina to get busy and help water some gardens in Malawi.