It only takes one person to change the lives of an entire community. These stories are just some of the many individuals across the world that have taken stance against water poverty, gotten involved and made a difference.  If you're inspired to make a difference, you can check out our resources to start your own water movement or contact us to see how you get get involved.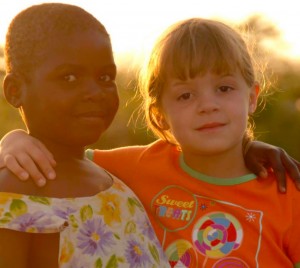 One Birthday Party
Milligan, a fourth grader in Birmingham, Alabama, dreamed up a water-themed birthday and created a very special invitation.  Instead of presents, she invited her friends to bring $5 to buy fish for families in Malawi.  Not only did Milligan share fish with families in Malawi for her birthday, she also inspired a few other fourth graders to think outside the birthday party box.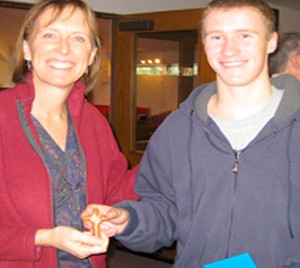 One School Project
Cameron, a student in Redmond, Washington, chose to focus his freshman project on the hunger situation in Malawi. Cameron's uncle lived in Malawi off and on for 18 years, and he always shared stories on his visits home. Cameron's project led him to Watering Malawi, and he chose to give because of Watering Malawi's commitment to long-term solutions to hunger.  He decided to do a fundraiser through his local church, told them about Watering Malawi, and took orders and donations for CrossWater.
One Personal Crusade
Maren, a sophomore in Fredericksburg, Virginia, decided to do something big.  She is interested in the possibility of a large-scale water project and launched an effort to raise funds for a water project that could take up to ten years to complete. Maren traveled to Malawi with members of her church to understand the needs more clearly, and continues to communicate this story from a teenager's perspective in her community.  A similar student trip is planned for June 2011.
One Memory
Jimmy Walker was a missionary who loved Malawi and her people.  When he died in 2006, gifts to remember him were given to Watering Malawi.  Since then, many others have chosen to honor someone special with life giving water.  We would love to know the story of the life you honor when giving to Living Water.
We want to know your story! Let us know how you are raising money or awareness for Watering Malawi here and you you might just see your story on our site or blog!