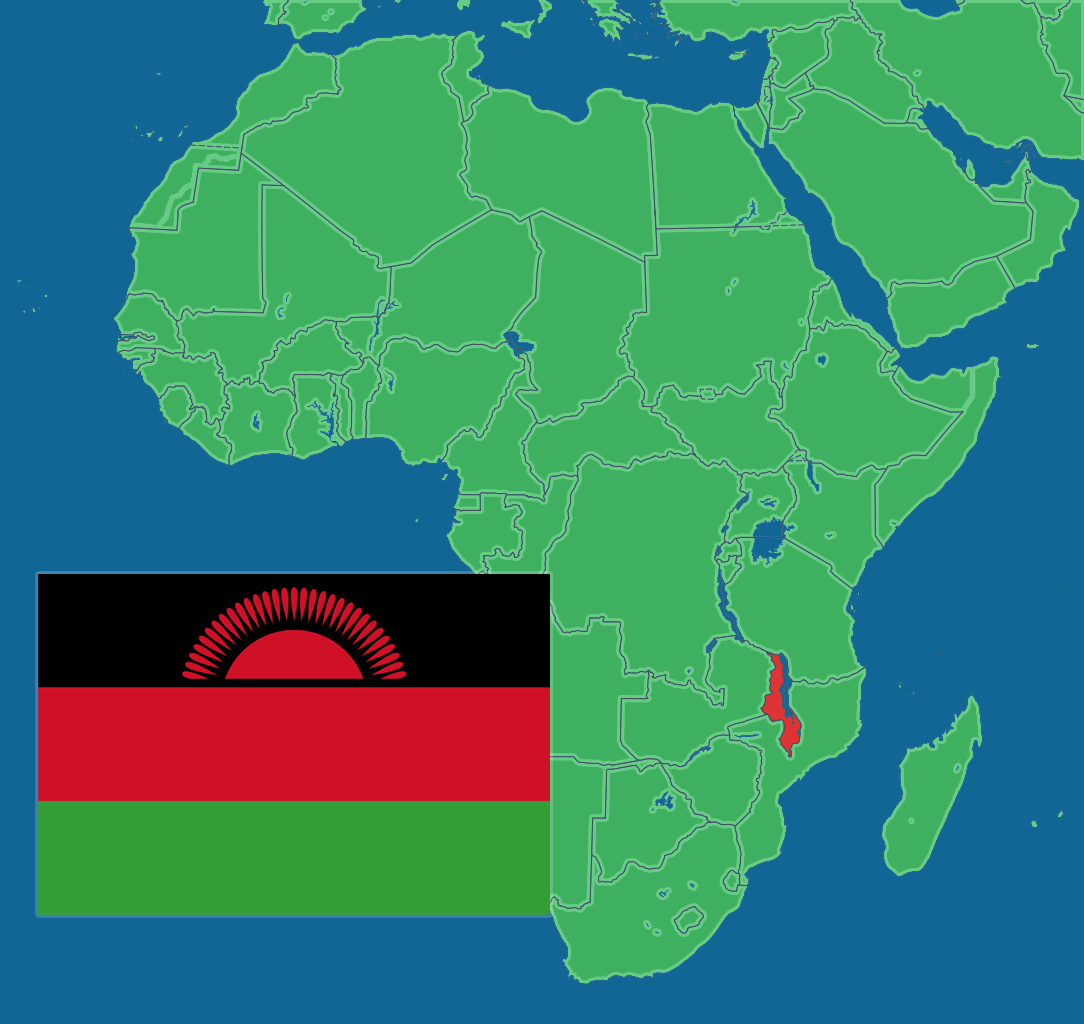 Geography: Southern Africa, east of Zambia, west and north of Mozambique
Capitol City: Lilongwe
President: Her Excellency President Joyce BANDA
Currency: Malawian Kwacha (MWK)
Government: Multiparty Democracy
Percentage of arable land irrigated: 2%
Main crop grown: Corn
Number of droughts in the last decade: 4
Population: 17 million
Population infected with HIV/AIDS : 10.8% (adult rate)
Number of children orphaned by AIDS: 770,000
People at risk due to drought in 2005-06: 5 million
Language: Chichewa, English


Interesting Facts:
Lake Malawi is the third largest lake in Africa.
Malawi shares Lake Malawi (Lake Nyasa) with Tanzania and Mozambique.
Lake Malawi is often called the "Lake of Stars" because of the glittering produced by reflected light.
Maize, the staple food in Malawi, is not a native plant of the country but was introduced toMalawi by the Portuguese at the end of the eighteenth century.
Malawi once was known as Nyasaland.
The town of Zomba became the administrative capital of the British colonists.
Malawi declared independence in 1964 and became a republic in 1966.
Dr. Hastings Kamuzu Banda was the first president of the Republic of Malawi. He and current President Joyce Banda are not related.
Malawi is a member of the Commonwealth.
In 2002 around thirteen million people in Southern Africa faced severe food shortages.Countries particularly affected were Malawi, Zambia and Zimbabwe. Food shortages were announced again in 2005.
Her Excellency President Joyce Banda is the first female to hold the office of President of Malawi.